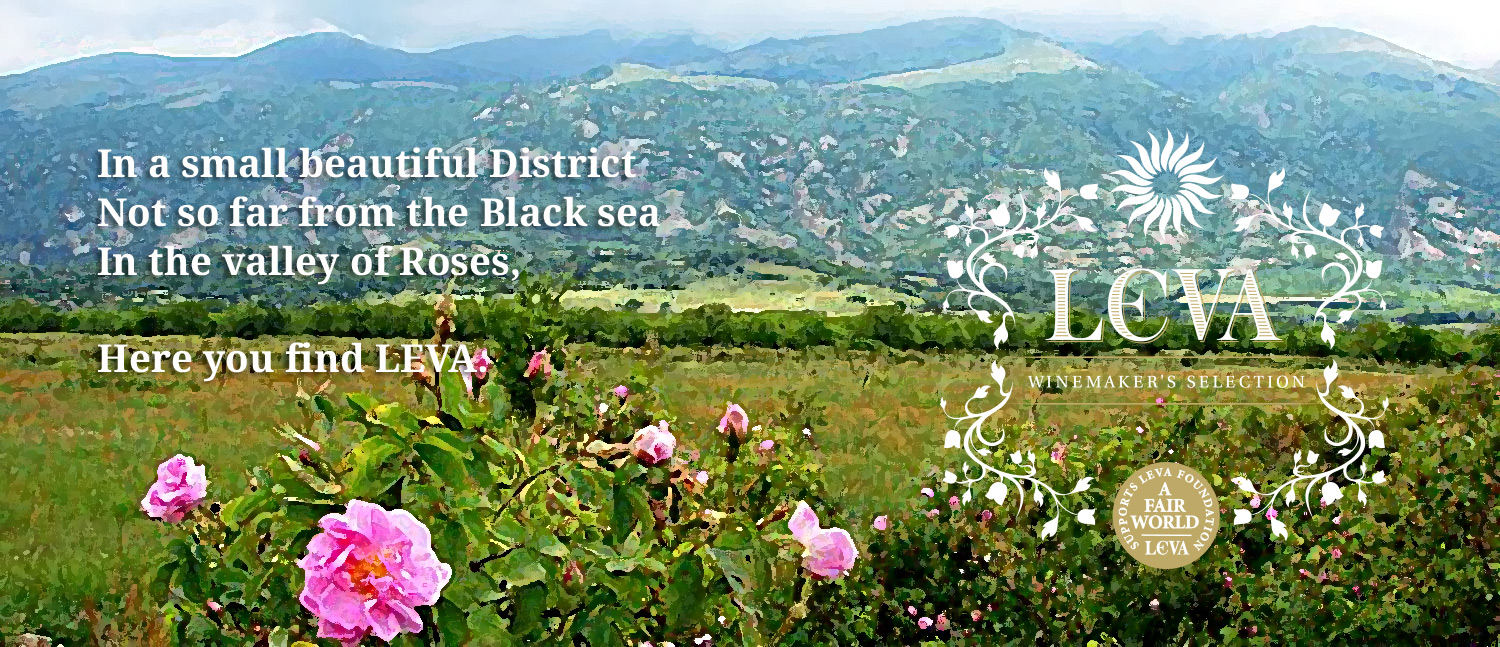 The Leva Wines
Vinyards & Winery
Vinex Slavyantsi is located in Rose Valley not so far from the Black Sea in South Easter Bulgaria. Our area has a long wine tradition that goes back over 1000 years. This region is perfect for growing grapes and producing wines with a climate and growing conditions similar to Burgundy in France. Gentle slopes with good soils and rainfall, mild winters and warm summers.
Our region is famous for white grapes such as Chardonnay, Muscat and Sauvignon Blanc but also classic red grapes like Cabernet sauvignon, Merlot, Pinot Noir and Shiraz are successfully grown.
Vinex Slavyantsi was founded in 1898 as is now one of the leading wineries in Bulgaria. Over the last 15 years big investments have been made in the winery and in the vineyards. Today we have approx. 650 ha of our own vinyards and every year we produce over 10 million liters of wine.
Our wines
LEVA Winemaker´s Selection:


LEVA Chardonnay, Dimiat Muscat
"LEVA Wimemaker´s Selection Chardonnay, Dimiat & Muscat" is by far our best known and best selling white wine. It is one of the top selling white wines in Sweden and has also been successfully introduced in Quebec, Canada and also in Finland and Holland.
The wine is a combination of three grape varieties from the Rose valley. It has a fresh and fruity style, is well balanced with subtle and spicy aromas with notes of muscat, citrus and nuts.
"LEVA Wimemaker´s Selection Chardonnay, Dimiat & Muscat" has been very successful in international wine competitions and won gold medal at Concours Mondial Bruxelles 2016 and was selected "Best Wine in Box" at the Concours International "Wine in Box 2016" in France.
For more info about our LEVA products, visit our partners websites: